Firebolt
by
Adrienne Woods
My rating:
3 of 5 stars
Elana Watkins hasn't had it easy. After the death of her father (who she found out was a dragon), she must attend Dragonia, a school for Dragons and Dragonians (Riders). Elana has the mark of a Dragonian but everyone knows that Dragon offspring can't be Dragonians, yet here Elana is. When peril strikes, Elana knows it is her destiny to figure things out, along with a little help from her friends Sammy and Becky, her prince charming Lucien, and the mysterious and sexy Blake.
Firebolt strongly draws elements from Harry Potter and Lord of the rings. There's a ring (sword) being thrown into a volcano, a Dumbledore (Master Longwei), a Madame Pomfrey (Constance), a trio who will stand by each other no matter what, and tasks for the chosen one. At first, I enjoyed it, reading gender-switched Harry Potter was familiar and fun. At a point however, it felt too closely related and I wonder at all if the author had anything original to give at all (she didn't). The only diffeerence is that this book focuses a lot on romance.
The romance. It came out of know where. Love at first sight. Instantly together and can't bear to be seperated. That is the relationship between Prince Lucian and Elana. Why he loves her, only god knows because she is such a mary-sue.
In addition, our main girl Elana cries about EVERYHING. SHE IS SUCH A CRY BABY!!
She is also incredibly contradictory. One moment she's crying about how she can't pass classes, and there is NO WAY NO HOW. So, when the Master Longwei suggests that she start the first year over the upcoming year, she starts yelling about how unfair it is, that she needs a chance, She WILL pass.
What? He's throwing you a bone girl, take it. PICK A SIDE. PLEASE.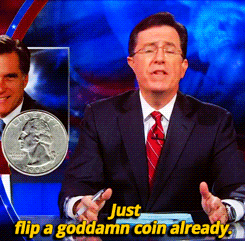 Lucian is perfect. Whichhhh means he's probably going to die. Or become evil. Whichever comes first. Look, you've got bad boy Blake and perfect sweet Lucian. Everyone knows hot fantasy YA romance goes. The girl always gets with the bad boy. Something happens to Lucien, which is sad because I'm growing rather fond of him.
Do I recommend it? Hells yea. It's probably more appropriate for a middle school or high school audience, but I think older adults would enjoy it as well as long as you throw out any idea of originality.
Will I continue the series? Yea, I'd like to see if Lucian and or Blake turn evil, if the books follow along the Harry Potter schema, etc. Firebolt left a lot of questions unanswered, and while I have my theories, I'd like to find out for sure.
View all my reviews